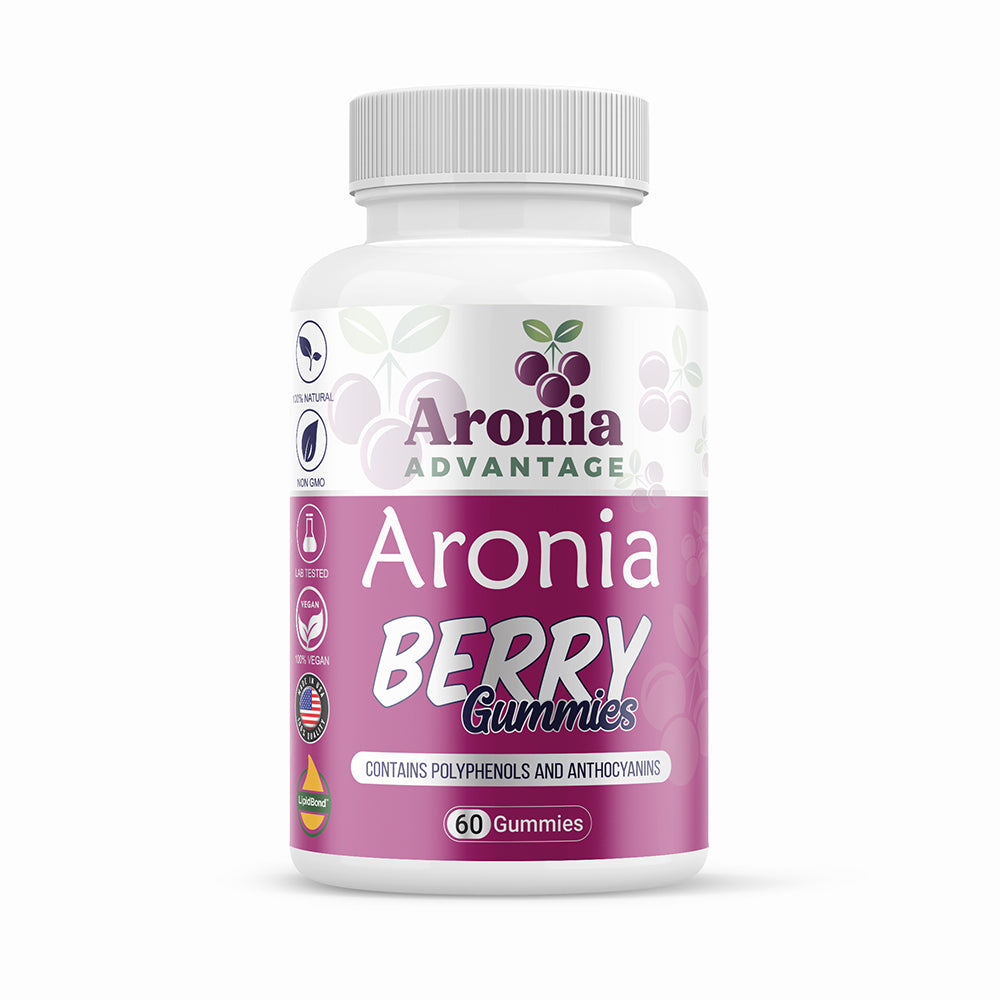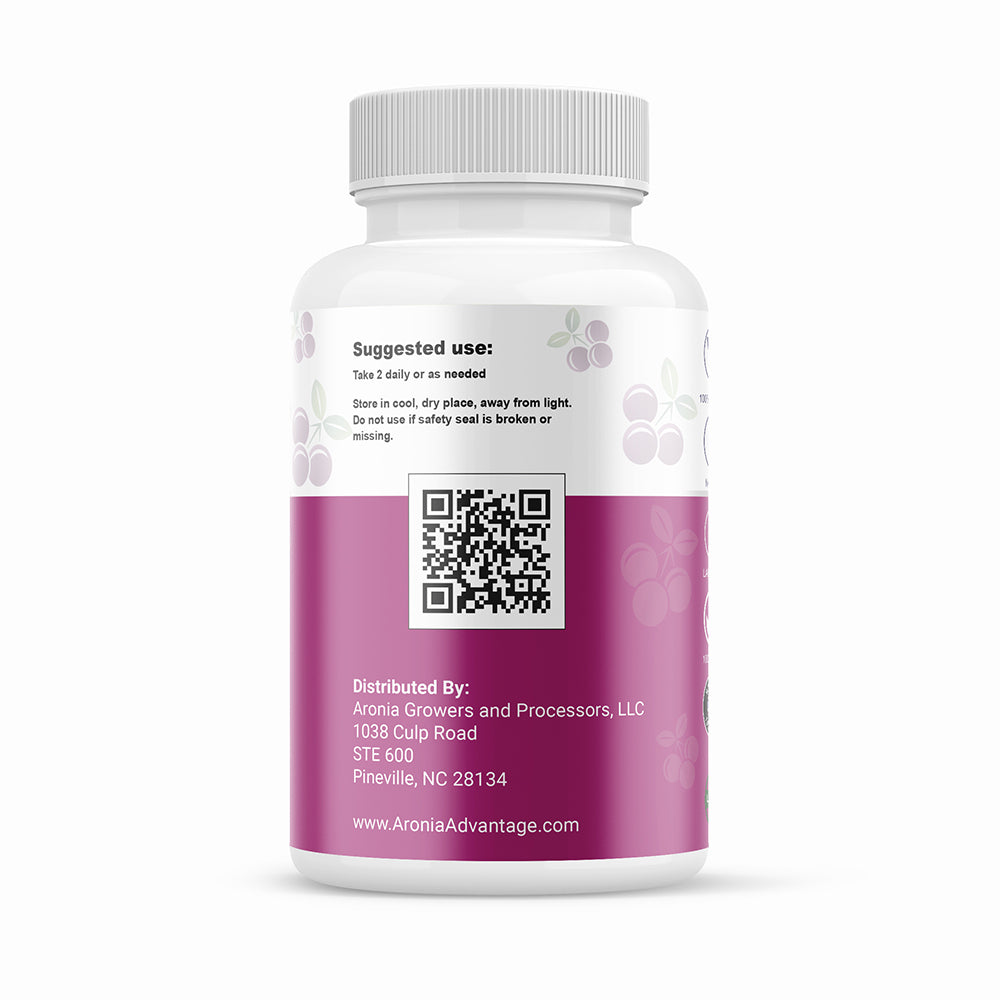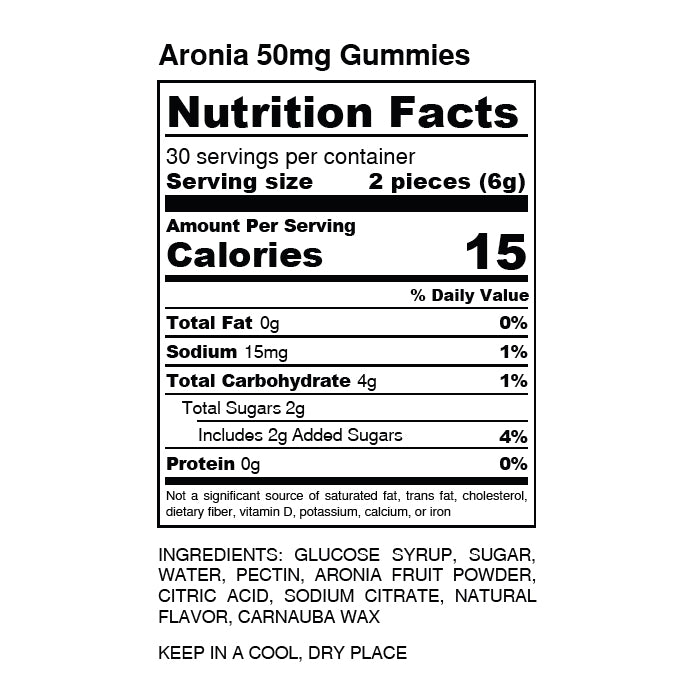 Aronia Berry Gummies (60/bottle)
Enjoy all the benefits of one of the world's most powerful superfruits now in daily gummies.
Aronia Advantage's Aronia Berry Gummies enhance overall health and wellness with essential minerals and vitamins. These naturally tasty gummies support immune health and a healthy heart and help protect against a wide range of diseases due to their powerful punch of antioxidants.
Take 2 great-tasting gummies daily and enjoy the easiest and most flavorful way to enjoy all of the benefits of this miracle berry trusted since ancient times to heal and promote a healthy lifestyle.
60 gummies supporting overall wellbeing
Enhance your wellbeing with polyphenols and anthocyanins
100% natural, 100% vegan, non-GMO supplement
Naturally tasty
Aronia Berry Gummies (60/bottle)
Aronia Berry Health Benefits
Reduced Cancer Risk
Some studies suggest that Aronia berries can reduce the growth of cancer cells in people with certain types of cancers, including colon and breast cancer.
Improved Heart Health
Regular consumption of Aronia berries has been shown to decrease cholesterol and triglyceride levels, two leading factors in heart disease.
Fights Diabetes
Aronia berries have been shown to help decrease the increases in glucose levels, offering powerful anti-diabetic results.
See all of the benefits Aronia Berries have to offer!
> Learn more