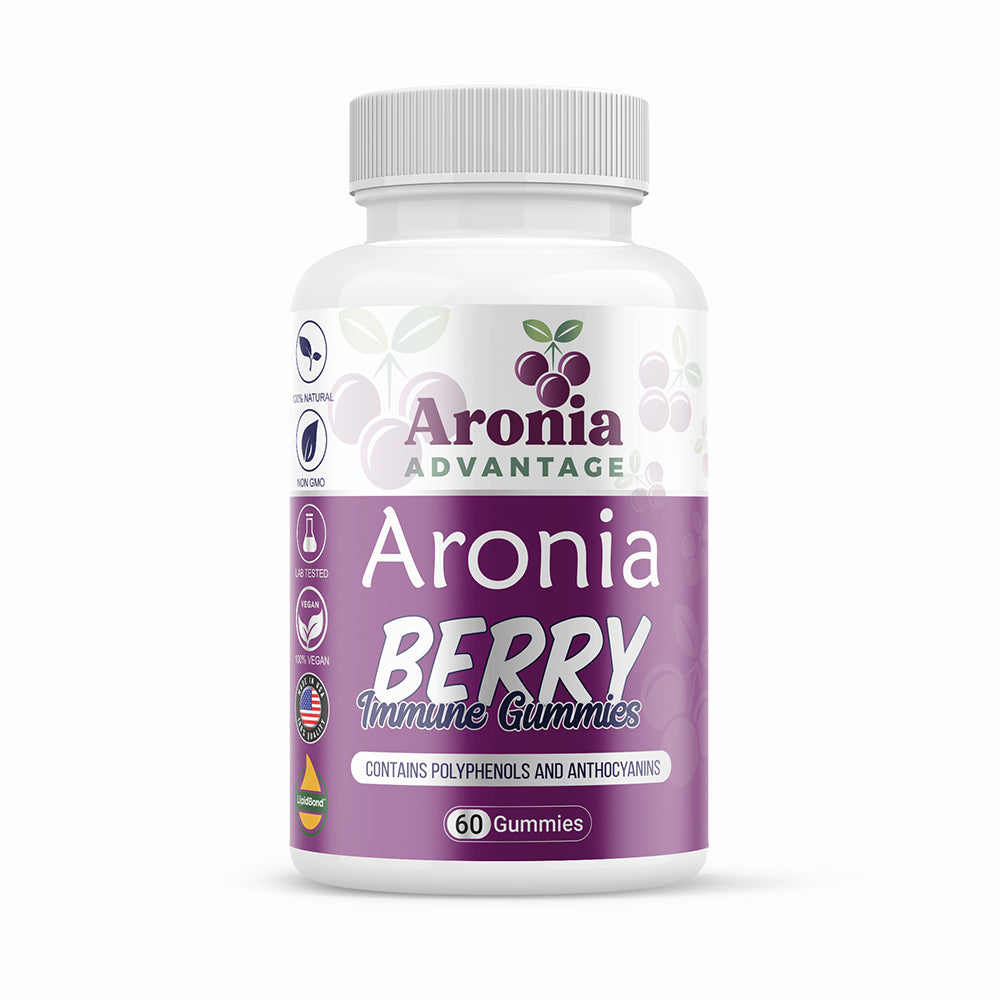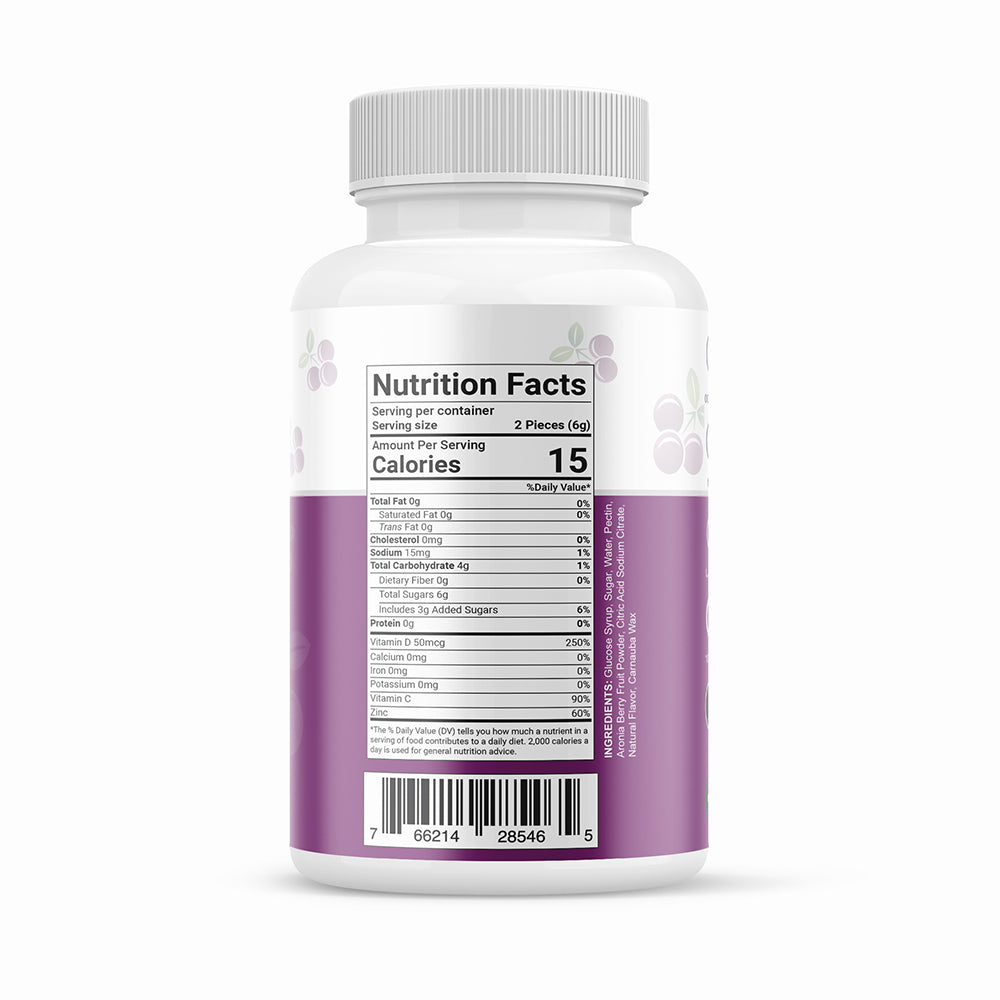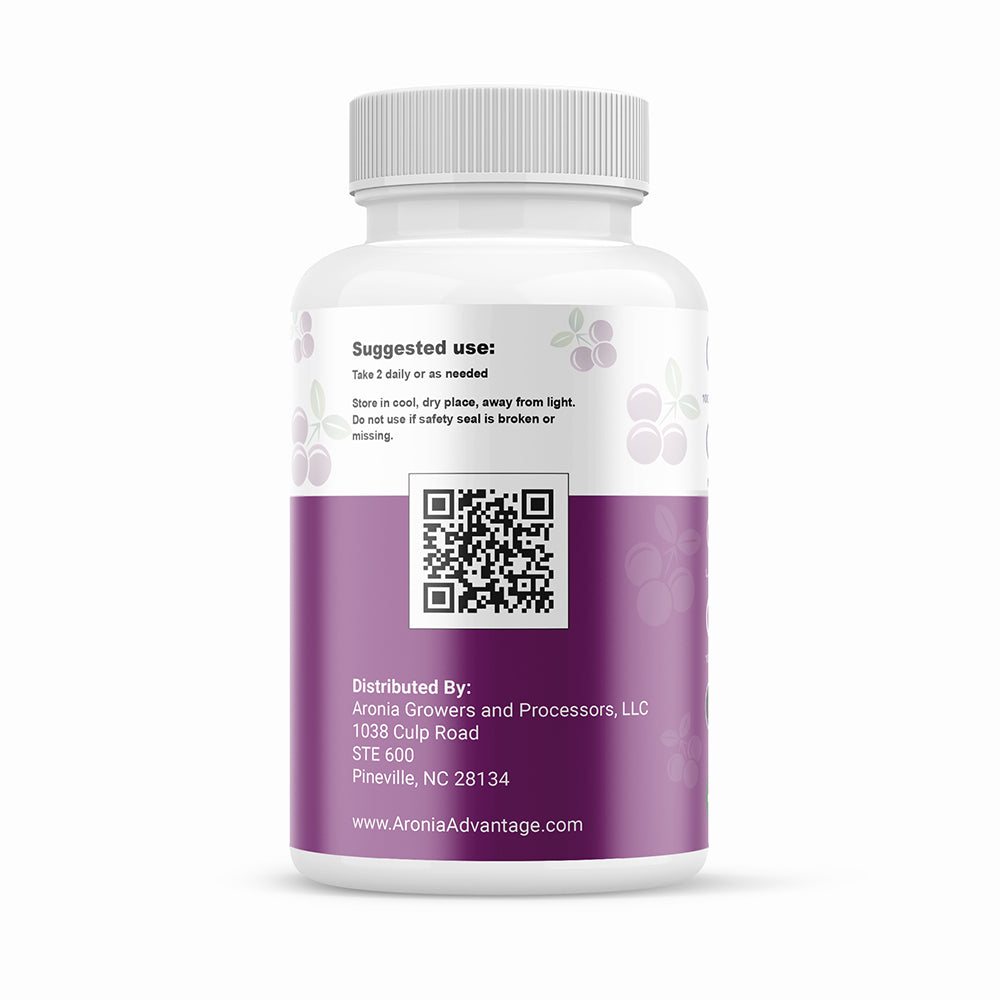 Aronia Berry Immune Gummies (60/bottle)
A healthy body is a happy body. Supercharge your immunity and improve your wellbeing with the supplement that harnesses mother nature's most potent superfood into a great-tasting gummy.
Our tasty, all-natural gummies harness the immune-supporting benefits of the Aronia berry, known for boosting antioxidants and help fighting against disease-causing inflammation. Enjoy a happier, healthier lifestyle with just 2 gummies a day.
60 immunity-supporting gummies

Supercharge your immunity with polyphenols and anthocyanins

100% natural, 100% vegan, non-GMO supplement

Naturally tasty
Aronia Berry Immune Gummies (60/bottle)
Aronia Berry Health Benefits
Reduced Cancer Risk
Some studies suggest that Aronia berries can reduce the growth of cancer cells in people with certain types of cancers, including colon and breast cancer.
Improved Heart Health
Regular consumption of Aronia berries has been shown to decrease cholesterol and triglyceride levels, two leading factors in heart disease.
Fights Diabetes
Aronia berries have been shown to help decrease the increases in glucose levels, offering powerful anti-diabetic results.
See all of the benefits Aronia Berries have to offer!
> Learn more